What is wrong with our entrepreneurial eco-system?
Vibrant entrepreneurial activities are the heartbeat of any community or economy, to solve the poverty challenges they face. It is the biggest stimulator of economic growth and the major contributor to the creation of jobs.
The entrepreneurial eco-system is not making enough progress in solving the biggest socio-economic challenge we are facing.
Why not?
The catch 22 challenge
Why are so few funders and entrepreneurs able to build a win- win partnership?
Funders (Venture Capitalists, Angels Investors, Incubators, grants, and providers of loans) in entrepreneurial companies, chase the "gold", the next Facebook or "budding star" entrepreneurial company.
However, the success rate of funders in finding and funding these entrepreneurial companies is relatively small.
Entrepreneurs chase funders to realise their dreams.
Statistics indicate that the rate of success for entrepreneurs to become properly funded and develop as growing sustainable business is relatively small.
Is there an opportunity to increase the success rate of funders and thus the return on their investments?
The question is WHY are we not able to create a more vibrant entrepreneurial eco-system to solve the poverty and unemployment problems?
What is wrong?  Why this checkmate?
There are solutions.
Funders and entrepreneurs do have challenges. The key question is what can funders and entrepreneurs do to make a difference and create a win-win partnership?
Einstein observed that: "The significant problems we face today cannot be solved at the same level of thinking we were at when we created them."
We will not solve our poverty and unemployment problems unless we change our mindset as Einstein suggests.
Our communities, our countries and our planet need a solution to these challenges. It is the most important way to reduce unemployment and solve the poverty problems we are facing.
The Good News – There is a win-win solution
The good news is that whether you are a funder looking for an exceptional entrepreneur, or an entrepreneur seeking much-needed funding, MyElearning.Education provides a wealth of knowledge and practical resources to help you find a partner – and nurture winning partnerships.
Thus, we can assist:
In creating more sustainable jobs to reduce poverty and unemployment.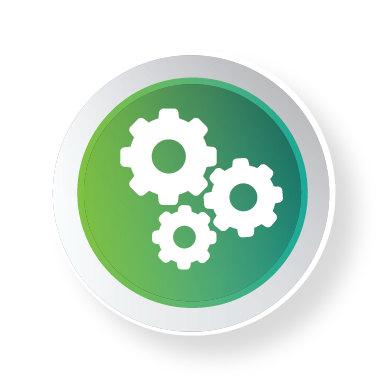 Funders can increase their profitability.
Entrepreneurs improve funding and sustainability.
What kind of mind shift is needed?
Much research has been done on the problems experienced by funders and entrepreneurs —a different way of thinking, by both parties, is needed.
Common perceptions, that negatively impact the new partnership need to be recognised and remedied.
How to create a win-win relationship
Creating a winning relationship is vital to have a mutually respectful and balanced culture. One that shares practical systems and appreciates the unique contributions made by each party. The new joint entity will lose stability without a fine balance of power. Management systems and training need to be applied to achieve this balance.
There should be total trust and a culture of open communication between the parties involved. To achieve this everybody must have the same basic values with great emphasis on ethics.
For the funder an entrepreneurial company is often one of many such fundings. For the entrepreneur however, it's often their only company, their dream—everything has been put on the line to realise their dream. They will fight for survival, often creating tension between the parties and this must be managed.
The short, medium, and long-term goals and expectations of both parties should be fully understood and a commitment to adhere to these should be received.
There may be ethnic or other cultural differences between the parties. It will be vital for both parties to know how to acknowledge and manage these for a successful business partnership.
Responsibilities of the parties regarding issues such as decision-making, who will be reporting to whom etc, should be determined and observed.
Differences in age, business experience and leadership styles should be understood and addressed.