how we engage with communities to make a difference
We encourage, enable and support self-employed entrepreneurs to develop financially sustainable businesses, enabling them to enjoy a full and balanced lifestyle.
Each successful entrepreneur creates employment opportunities for five other people. This improves the socio-economic lives of their families, so each successful entrepreneur enhances the lives of about 25 people.
We unlock the personal and business potential of entrepreneurs to enjoy a life of possibilities and abundance.
our concern
undeveloped human potential
Despite the exponential growth of knowledge, the world cannot solve one of the most basic problems of humanity – undeveloped human potential.
This failure gives rise to poverty, unemployment and the many related social problems we are facing.
It concerns us that humankind has not succeeded adequately in using technology to fast-track and optimise human potential.
for community
roleplayers / leaders
Your organisation is concerned that poverty, inequality and unemployment may damage your community's socio-economic stability and development. You realise the need to invest in community engagement.
We adapt and apply the most advanced technology available to unlock the potential of these entrepreneurs and their businesses in the community where they and their families live. This will equal into Community Empowerment.
How can we help you?
MyElearning will engage with your community to create jobs, alleviate poverty, reduce inequality, enhance people's lives and create community empowerment.
How will we help you?
By nurturing the human potential of a multitude of individuals, we will ultimately help create an economically stable society that offers opportunities for everyone.
the benefits
how organisations, government entities and social development organisations will benefit
Our vision is to unlock the personal and business potential of entrepreneurs – to truly enjoy a life of possibilities.
The world is battling to find solutions to the problems of inequality, unemployment and poverty. These social and socio-economic trends have the potential to cause great economic and social instability on our planet that can threaten the future of our civilization.
the challenge
we're tackling
Right now, there is no indication that the world has been able to change these worrying trends.
In her book, The Watchman's Rattle: Thinking Our Way Out of Extinction, Rebecca Costa writes about the warning signs of human and global destruction.
She asks: "Why can't we solve our problems anymore? Why do threats such as the worldwide recession, terrorism, and global warming suddenly seem unstoppable? Are there limits to the kinds of problems humans can solve?"
She warns her readers that history is repeating itself: highly developed ancient civilizations such as the Mayans and Khmers collapsed because certain beliefs had replaced insights and facts.
So, this is the question: Is our civilization perhaps on the same downward tract due to these and related social problems that we cannot solve?
Start a project
 Leave a legacy, become part of the transformation to enhance the lives of entrepreneurs through shared knowledge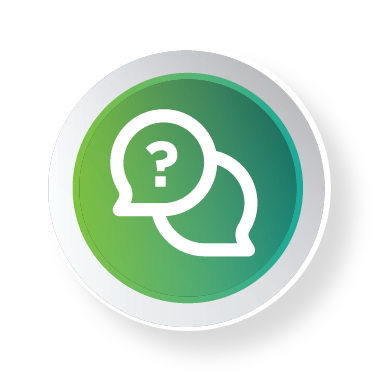 How Can We Help?
Need help choosing? Not sure how it works? Simply want to chat? Drop us a message